"Our mission is to create one of the healthiest communities around central Minnesota. One neurologically based adjustment at a time."
OUR MISSION
At Polaris Chiropractic, it is our thought that all people deserve the opportunity to optimally function.

We are committed to spreading the mission of chiropractic, to establish an atmosphere of healthy living across our community. We offer science-backed, ethical and principled chiropractic care to correct the issue of concern at the root cause, thus alleviating pain, controlling disease and helping our neighbors be proactive regarding their wellness. Dr. Cody Dessellier at Polaris Chiropractic is here to help you achieve the highest level of healthy living possible.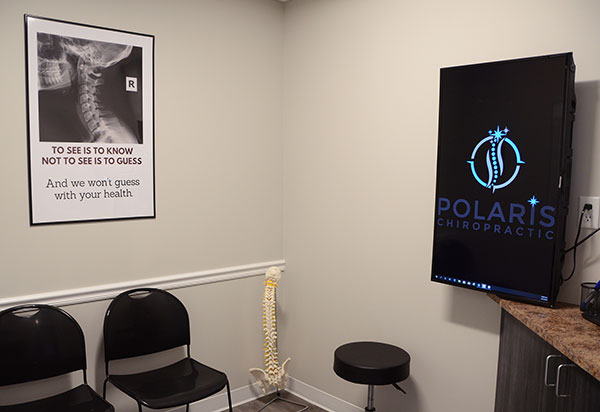 Schedule a Consultation
At Polaris Chiropractic, we serve individuals of all ages and walks of life. Whether you are single, or a large family, all are welcome here.
If you're ready to see how chiropractic care can improve your healthy living, give us a call today to schedule your appointment!
Dynamic Duo (Most Popular)
$60 Special (Valued at $200)
Start RENEWING your health and get your nervous system checked for you and a loved one for $60. This special website offer is as follows for 2 individuals:
Complete Consultation
Neurological Evaluation
Neck Motion Study X-ray
Spinal Evaluation
Report of Findings
Dream Team
$80 Special (Valued up to $400)
Start RENEWING your health and get your nervous system checked for you and your family for $80. This special website offer is as follows for up to 4 individuals:
Complete Consultation
Neurological Evaluation
Neck Motion Study X-ray
Spinal Evaluation
Report of Findings